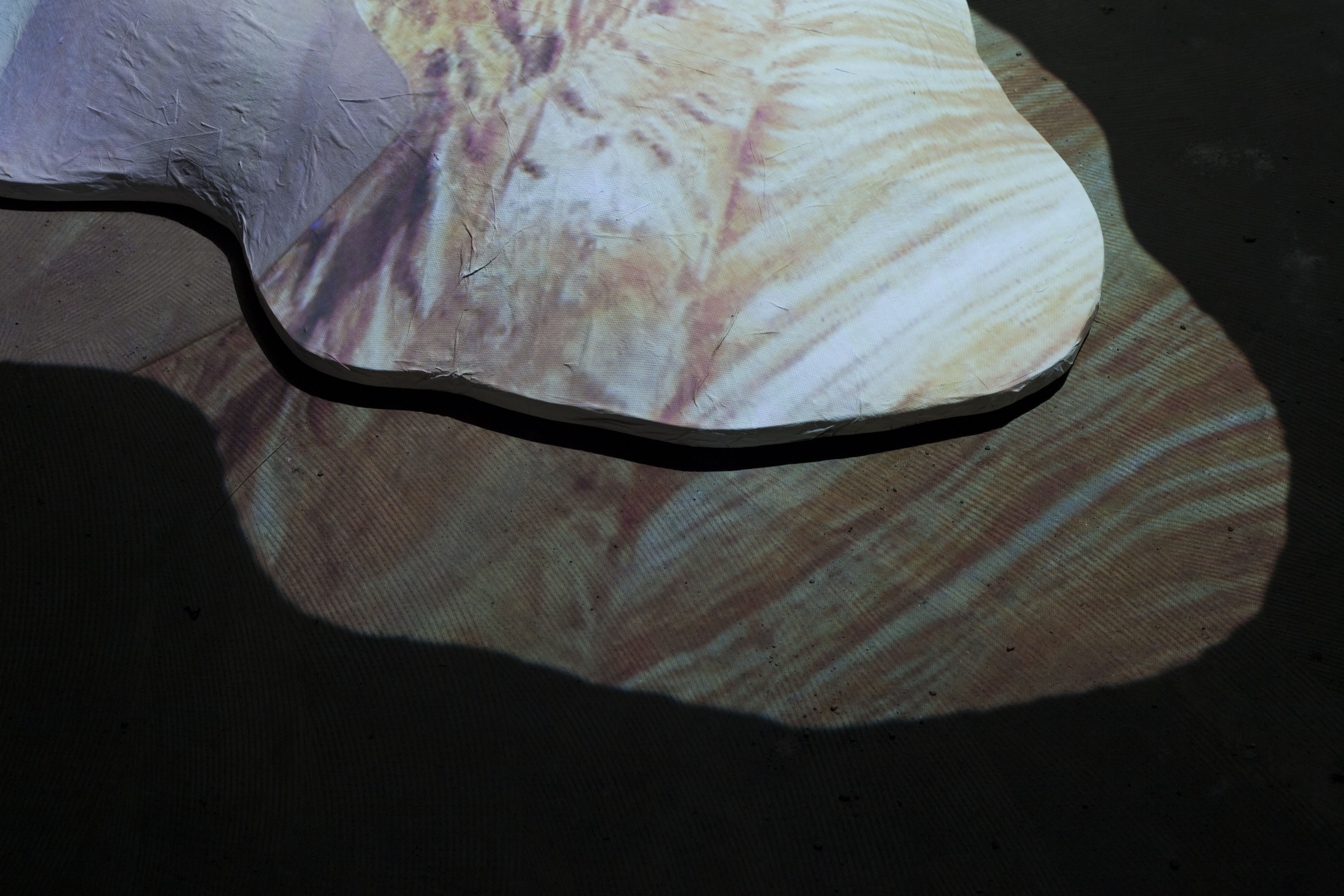 >An Idealistic Piece (2018),
installation detail, selfbuilt island with projection of one of the 156 countries I can enter Visa-free
>An Idealistic Piece (2018), performers lift the selfbuilt island
>An Idealistic Piece (2018), full set
An Idealistic Piece of a Dutch Woman being Given 156 Keys
Performative installation 2018, 13 min 57 sec
"In the process of thinking about the world, we categorise and interpret experience and events according to the structures available to us and in the process of interpreting, we lend these structures a solidity and a normality which it is often difficult to question".

The performance An Idealistic Piece of A Dutch Woman being given 156 keys is based on these thoughts. In the performative conversation both personal as larger social structures are discussed.

The fact that I, as a dutch woman, have the freedom to travel visa-free to 156 countries.
The fact that my father was a Buddhist, a trumpet player, a Frenchman, a Sufist.
The fact that I always read license plates, cause I need to find the words.
The fact I was born May 10th, 1991, fourteen past one (when I received my 156 keys)
The fact that I understood the word love nineteen years later,
because if death is close, that's the thing that remains.

Download full script here
>An Idealistic Piece (2018), overview of selfbuilt island made of paper mache and chicken wire
>